This post is also available in: Indonesian
The Total Solar Eclipse on 9 March, 2016, will pass thru many Indonesian cities. The path of totality will pass thru the Central Kalimantan Province and the center line will pass thru the city of Palangkaraya, the province capital.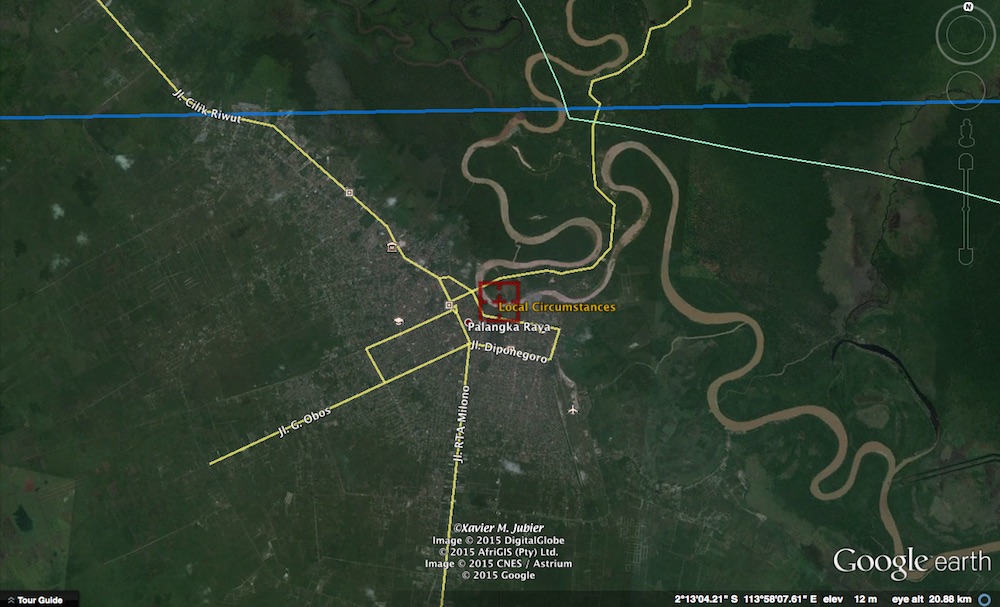 On March 9th, 2016, Palangkaraya will be in the path of totality with an eclipse duration of 2 minutes and 30 seconds.
Contact Times

1st Contact  06:23:29.2 local time (WIB)
2nd Contact  atau Awal gerhana total: 07:28:55.7 local time (WIB)
Totality: 07:30:10.5 local time (WIB)
3rd Contact or End of Total Eclipse: 07:31:25.9 local time (WIB)
4th Contact or End of Partial Eclipse: 08:46:51 local time (WIB)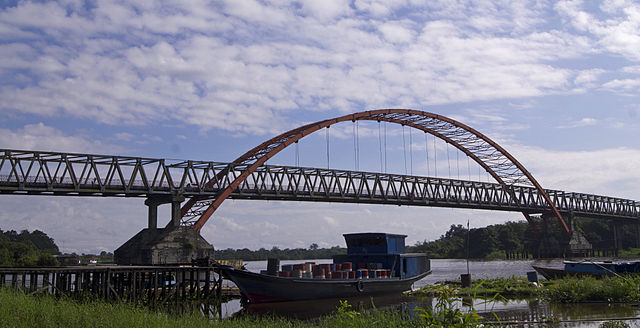 Transportation
For air travel, some airlines serve the domestic route to and from the  Palangkaraya airport (Tjilik Riwut) on a daily basis. Those airlines are: Garuda Indonesia, Sriwijaya Air, Citilink, Lion Air and Susi Air.
Accommodation
There are many accomodations in Palangkaraya, from 5 star hotels to backpacker level. A complete listing can be found in sites such as Booking.com, and Agoda
Links of Palangkaraya
Palangkaraya Local Government: http://www.palangkaraya.go.id/
Ministry of Tourism: http://indonesia.travel/id/discover-indonesia/region-detail/39/kalimantan-tengah
Wiki Travel: http://wikitravel.org/en/Palangkaraya